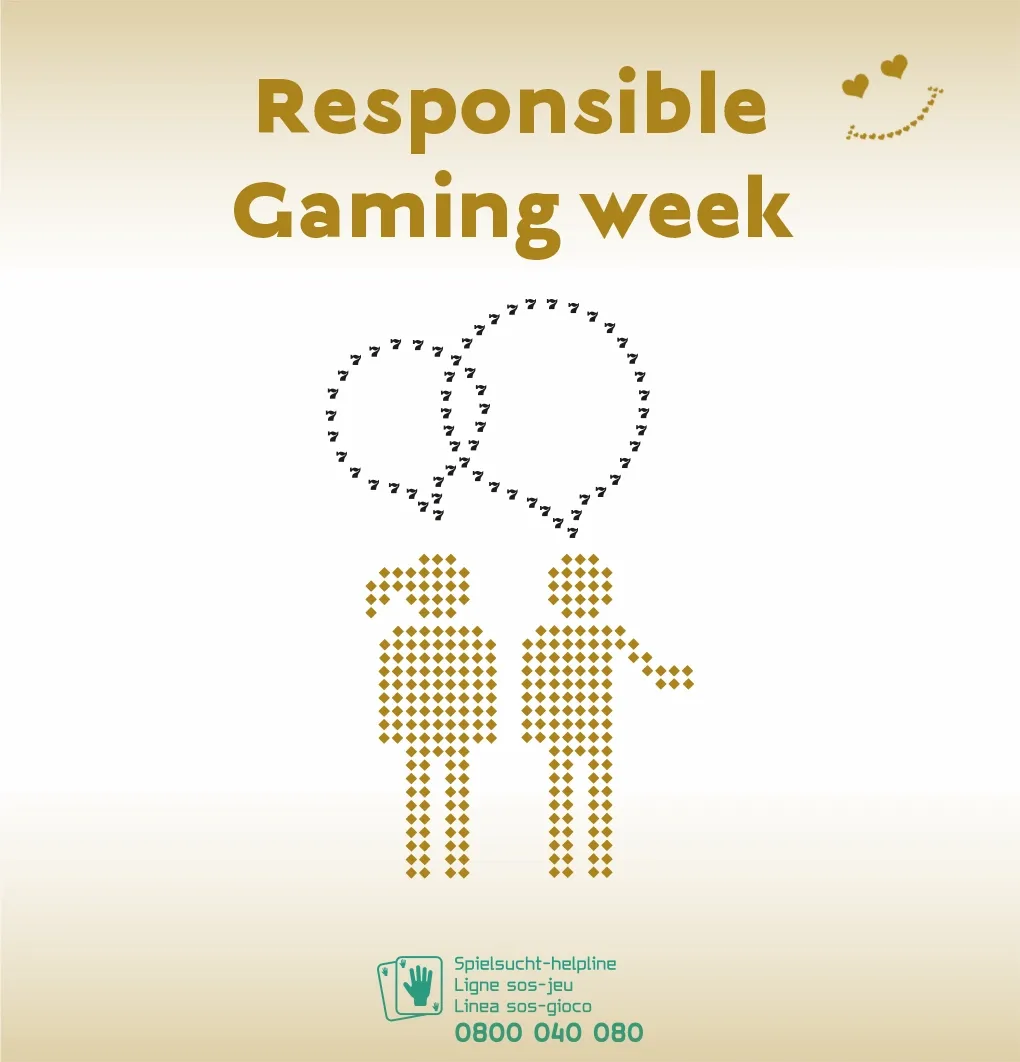 PLAY RESPONSIBLY
What is Responsible Gaming?
To keep gaming fun, Responsible Gaming can be defined as the self-regulation of one's gaming practices. Self-restraint and self-awareness should always be maintained! Never forget that you are free to start, to continue, and to stop playing, and that this agency is a part of the joy of gaming.
Responsible gaming is also a trusting relationship between our players and ourselves. For you, it's about adopting a gaming behavior that is responsible in order to avoid all risks of gaming dependence and to be transparent about your gaming habits. For us, it's about a daily engagement to offer you our ear, our support and practical advice, so that gaming remains entertaining.
Tools for Responsible Gaming on GAMRFIRST
Gaming Limits
This tool allows you to set daily, weekly or monthly loss, wager or deposit limits. You decide! Gaming limits have the benefit of structuring your pace of play without the risk of exceeding the thresholds you yourself established.
Cool-offs and Voluntary Exclusions
To keep the fun going, why not take a break? It is sometimes difficult to disconnect when one is fully invested in a game. You have the option of setting a Cool-off period for as little as a day up to 6 months, for all games or specific categories (slots, blackjack, roulette, baccarat, poker, dice). Temporary cool-offs allow you to take a breather away from casinos and offer you the chance to engage in other activities if you wish.
Information on gaming sessions
Responsible gaming also means being aware of one's gaming behavior, which is why all information relative to your gaming sessions are made available in your personal account page. You can thus track all deposits, payouts, winnings, wagers, losses and play time on your player account. Try to keep an eye on your gaming activity in order not to lose sight of your gaming behavior.
Test your gaming behavior
Responsible gaming is also about knowing your gaming behavior by asking yourself the right questions. Take the self-assessment test to find out what type of gamer you are. Simply recall your last few weeks on this site and answer as honestly as possible by ticking the appropriate box.
TAKE THE TEST
Advice for more responsible gaming / for better management of your gaming practices
Play for fun
Do not think of gambling as a way to earn money or "to score big", nor as a way to escape life's difficulties. Keep in mind that casino gaming is a hobby, designed to entertain you.
Enjoy your winnings
Know when to stop. Do not immediately wager your winnings but use them to treat yourself… Why not indulge in a fancy restaurant or gift yourself something nice?
Play without borrowing
Do not borrow money or indebt yourself in the hope of winning. Gambling at GAMRFIRST is a hobby, not a way to earn money.
Take regular breaks
During your session, have breaks from time to time. This will allow you to regularly review your budget and your time spent, and will keep your game from becoming monotonous but instead prolong the pleasure of playing!
Set yourself limits
Decide in advance how much money you will bet, and stick to it.
Watch the amount of time and money you have committed
Talk to our team
Our representatives are all trained in Responsible Gaming and its ways and means, and are ready to help. They will listen to you and offer counsel and solutions towards Responsible Gaming!
Don't hesitate to reach out to our Social Measures team (measures@gamrfirst.ch) and/or to other specialized support services such as the gambling helpline "sos-jeu".
For further information, you can always consult our Responsible Gaming.