Play the best Fazi games on GAMRFIRST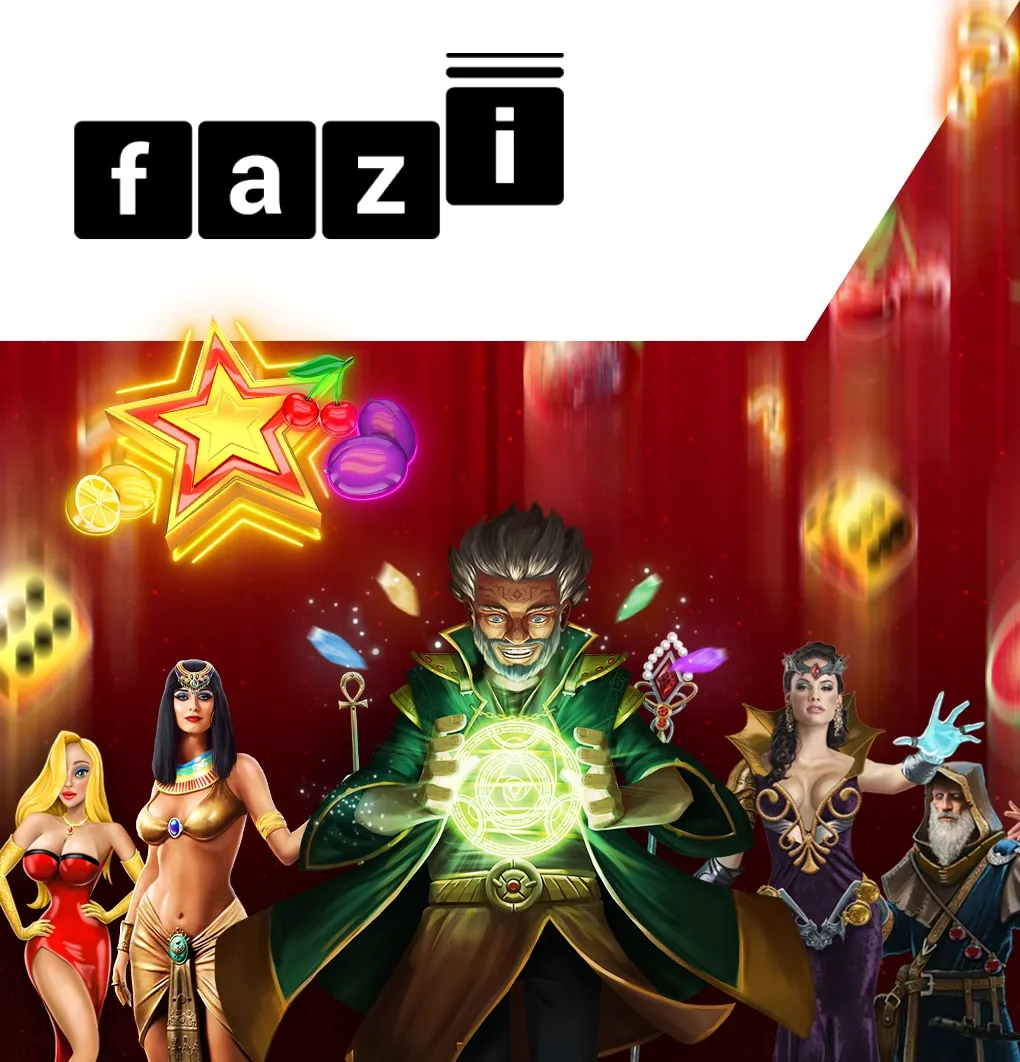 FAZI Interactive: Its Best Games on GAMRFIRST.CH
Fruit Joker Hot, Wild Hot 40, Book of Spells: the best games from Fazi Interactive are on GAMRFIRST.CH. Enter a fantastic world filled with mages and other sorcerers or enjoy the retro charm of revamped fruit slot machines. Fazi Interactive offers an unparalleled gaming experience. Now, its captivating universe is at your fingertips on the prestigious Swiss online casino, GAMRFIRST.CH. Rediscover the great successes of Fazi and go for the jackpot!
FAZI: A Pioneer in Online Casino Game Publishing
Despite its longevity, this online casino game publisher remains relatively unknown to Swiss players. Founded in 1991, it is nevertheless one of the pioneers in the iGaming market. Today, it is one of the leading producers of online roulette. Originally exclusive to land-based casinos, this very popular game quickly caught the interest of the Serbian company, which decided to launch its first online version. The success was immediate. Following this, Fazi developed two emblematic titles: Triple Crown Roulette and Key One Roulette. Gradually, the company diversified its offerings to become a major provider of online gambling games.
Fazi, a Trusted Name in Online Casinos
Insiders know this Serbian publisher, located in the small town of Nis. They appreciate the variety of its catalog, the quality of its titles, and their graphics. Fazi's game animations are particularly well-crafted, guaranteeing players a unique gaming experience. Dynamic and innovative, the casino game publishing company boldly declares its ambition: to become one of the market leaders in Switzerland and worldwide by focusing on quality, innovation, and diversity. Its collaboration with GARMFIRST.CH is in line with this development strategy. Today, players on our platform can enjoy the best games offered by Fazi to have fun and try to win the jackpot.
The Best Fazi Slot Machines Available at GAMRFIRST
Welcome to the magical world of the Grand Sorcerer! The Book of Spells slot machine awaits you in the dimly lit hall of an old castle, surrounded by two glowing torches. Its 5 reels are adorned with symbols representing the theme, including castles, books, potions, and an owl. Offering players up to ten pay lines, the slot machine also has a range of bonus features to increase your chances of winning the jackpot!
Wild Hot 40
Prefer a retro vibe? Discover Wild Hot 40 by Fazi. Here, there are no unnecessary special effects. The publisher chose to stick to a classic theme, in the true tradition of casinos. The reels feature beautiful, tasty fruits and other small symbols. The developers of Wild Hot 40 opted for warm, reassuring, and shimmering colors, with lovely animations. In terms of sound, don't expect a grand musical concert. The game simply does not have an audio track. However, it does offer delightful retro sound effects when the reels spin. A nice melody will accompany each of your victories.
Dolphin Shine
Here is one of the latest online games developed by Fazi, available on GAMRFIRST.CH. With its refined graphics and animated effects, Dolphin Shine is a true success. The slot machine has a classic layout, with 3 rows and 5 reels. In the background, you can admire the enchanting spectacle of the depths of the ocean, with corals and small air bubbles slowly rising to the surface. To try to hit the jackpot, you can use up to 9 pay lines. Autoplay, Quick Spin, and some additional options add some excitement to your adventure. The Dolphin Shine slot machine also features a bonus round, a gambling game, and three jackpots.
Crystal Joker Hot
Have you always dreamed of playing in a Las Vegas casino? Crystal Joker Hot takes you to the nights of the Strip, the legendary district of the gambling city. At first glance, the Crystal Joker Hot slot machine offers fairly classic symbols, including fruits, stars, and jokers. As always with Fazi, nothing has been left to chance. The graphics are warm, the fruits opulent and sparkling, and the background is well-crafted. You will be charmed by its cascading shooting stars, retro sign, and glowing neons—a perfect blend of elegance and glamour.
Fruity Joker Hot
Let's finish our selection of the best Fazi games with the ever-popular Fruity Joker Hot. This timeless fruit machine offers players a familiar and reassuring experience. The design is particularly well-executed, with fruits that look true to life and a subtle background. Here, there are no unnecessary frills, and the music plays only when there are wins. The clicking of the reels is identical to a land-based slot machine. In summary, Fruity Joker Hot is the online gambling game designed for fans of authenticity.
To discover other Fazi slot machines, visit GAMRFIRST.CH!